Return Policy & Shipping
Please allow 5-7 business days to prepare your package, consolidate inventory, and inspect quality. Good stuff is worth waiting for! We'll keep you posted, hold tight! If you need faster shipping please pick the fastest option at checkout. Some items may come shipped separately due to warehouse placement.
All full-price items are eligible for EXCHANGE only within 7 days of receiving package. A return authorization number is required for our website. Thank you!
Please select "Start a return" from the main menu on the home page.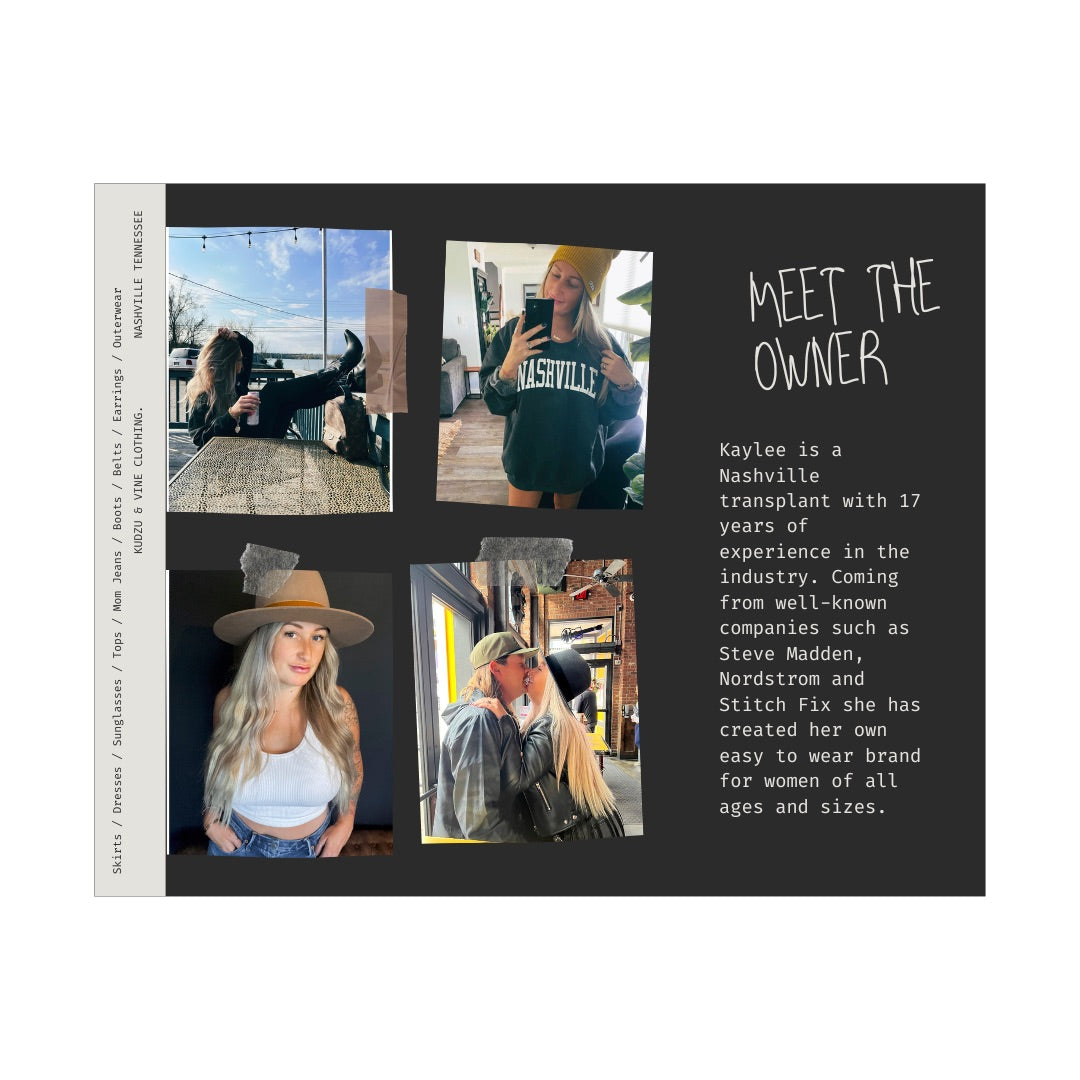 Kaylee's Edit
Hand picked by the owner! Shop her favorite pieces, add a country song and a cocktail. All that's left is to buy a ticket to NASH! You will love these easy-to-wear outfits.
Owner's Edit